Android game Bomb Me is coming soon.
Bomb Me is a multiplayer online mobile casual game, known as "the online Angry Birds". It's cute and interesting with wonderful scenarios and great graphics, various weapons and items, fantastic skills...
All these are making Bomb Me a terrific game.
Intense Battles, Smooth Gameplay, Powerful Weapons...
Apparently those are not everything Bomb Me has.
But what exactly makes it fun & special?
Behold! Marriage System!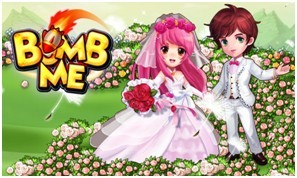 Wanna be the most beautiful bride? Waiting for the ring, dream wedding?
Let it be true in Bomb Me.
Will you marry me?
Just say it out loudly, then I'm yours!
Find your love in Bomb Me, express your love by presenting rings, roses or bank cards.
Enjoy Blessing for Newlyweds!
Newlyweds will enjoy:
1. Free bride /groom wedding dress.
2. Extra damage and EXP when fighting with your spouse.
3. Unique relationship honor.

By the way, couples may give each other diamonds. Prove it to me if you love me.
There's way too much awesome coming at you in January.
Visit us at https://bombme.vsplay.com for more info now!
Join us on Facebook: https://www.facebook.com/vsplaybm
About VSplay Games
VSplay Games is a leading mobile game developer and publisher. It delivers downloadable
and online entertainment games for various platforms.